Vocal Molly Studios
Truly FUN Online Voice Lessons AND Online Courses (Plus in person lessons in Schaumburg, IL)
Online Voice Lessons and Courses
That keep kids, teens, and adults entertained, motivated and improving. Finally ..get noticed!
Land a better part
Get a solo
Grow as a singer!


Singing

Acting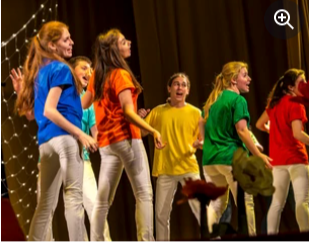 Online Singing Lessons And Courses That Are Fun & Help Your Child Or Teen (or YOU!) Grow
Are YOU( or is your child or teen)….
Tired of getting looked over for roles?
Bored with other voice lessons?
Lacking confidence in their voice?
Too shy to perform?
Discouraged from working with teachers that were waaaay too critical?


If you're unwilling to pay for more online voice lessons that don't help your child or teen improve, grow in confidence, and land a solo or role….you've come to the right place! (Yes, I DEFINITELY teach adult singers, too!)
I also teach speaking voice to professionals....check me out here at
strongspeakingvoice.com


If you are in the Northwest Suburbs of Chicago and prefer in person voice lessons, I am located in Schaumburg!
I'm different from other voice teachers. VERY different!
There's A MUCH Better Way To Do Online Voice Lessons
Through my personalized, energetic, and encouraging approach, your child will reach his or her goals – whether that's to land a role, unlock their vocal gift, or just sing for fun!

Do online voice lessons work? Yes!

I've mastered the online singing lesson over 9 years (loooong before COVID-19 forced everyone to try video). So, I know how to make a Zoom voice lesson creative. I keep lessons engaging, and push singers to improve with their singing and acting skills – in the most encouraging way.

I know a lot of you may be turned off to the idea of trying lessons again because you've encountered instructors that were dismissive, negative, and just the WRONG fit. That's not me! I will put you at ease instantly, and have you making improvements in your very first lesson, and I stand behind that statement.

If you've never tried singing before, you're in good hands! Beginners are most certainly welcome and encouraged! Online singing lessons definitely work for beginners, too. What have you got to lose by trying one out this week?
"I can't thank you enough for all you've helped me with! I'm taking it with me to Idol!"
– Devin Velez, American Idol Top Finalist
Singing And Acting Lessons – Any Way You Want 'Em!
Whether you want individual voice lessons, or sibling, family or other group lessons, I can deliver fun online singing lessons for beginners through advanced… and everyone in between! If you're in the Chicagoland area, I'll even do in-person lessons. I'm in Schaumburg. Just note your preference when you book! I'm thrilled to work with you either way! I am also super excited to offer an
online school,
where you can access my videos and attend a monthly group session! No matter what your learning preference- I have something for you to help you get confident with your voice and performing abilities.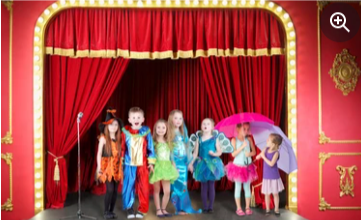 At Vocal Molly, I cater to YOU

Check out this page to see all of the many ways I can do a lesson. And sign up for my online vocal courses,too! Always adding more content!


Go ahead. Go there now and see if you spot the type of lesson-taker you are!
" I brought my five-year-old son to Molly ten months ago to help prepare him for a choir class. My son wasn't overly enthused at first. With a lot of patience and understanding on Molly's part, he's come around to looking forward to their sessions together. He's now six and can match pitch and learn multi-verse songs. Thank you, Molly!" –
Ready To Experience A Seriously Amazing Online Voice Lesson?
It's really simple to schedule a lesson and get started. Just follow these steps!

Click here to email or text, or use my easy online lesson scheduler to get started.

2. Your Child Will Have Fun While Exploring Their Vocal Capabilities
No matter where your child is starting from, I'll take him or her to the next level their voice is capable of – and maybe even to places they've never dreamed!

3. Watch Your Child Shine!
Be confident that your child will land a solo, musical theater role or choir position – or enjoy a newfound confidence and joy in singing.
Subscribe to my newsletter!
Get vocal tips, exclusive offers, and more!
Sign up for my newsletter for exclusive offers!
Created with